Men's Ministry
The focus of men's ministry at St John's is two-fold:
Outreach events that seek to present the gospel in ways that relate particularly to men. We hold regular men's breakfasts and an annual Curry Dinner
Internal activity (in small groups or more widely) that has the aim of 'presenting every man mature in Christ.' It typically includes biblical teaching, discussion, prayer, fellowship and accountability.
For more information about the Men's Work at St John's contact David Dryer using the form below:
Daddy & Me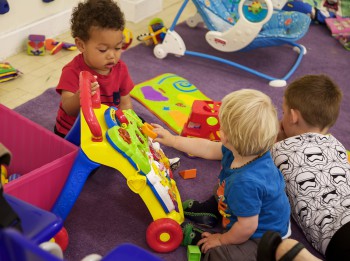 Daddy & Me is our monthly group for young kids and their dads. There are plenty of toys for the kids, bacon rolls for the dads and a Bible story for all. It's a great place to meet other dads in the area and make new friends. 
Men's Curry Dinner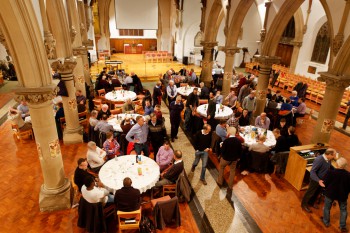 Once a year we hold a men's curry dinner. This is a chance to come along and hear a great talk from someone whilst enjoying food from a local curry house.
In previous years the topics have included:
Being a Christian in politics
Being a Christian in the armed forces
The 2018 Curry Dinner will be held on Friday 9 November, when our speaker will be comedian and scriptwriter Paul Kerensa
Men United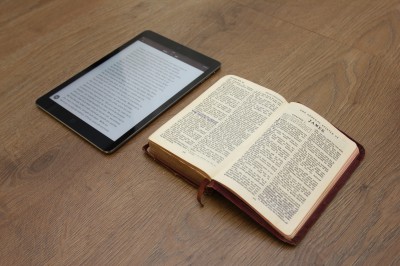 Men United groups meet in the evening, at various times each month in a member's home. We meet up to pray, read the Bible and other Christian books and enjoy fellowship together. The groups are a great chance to ask any questions you may have the Christian faith and what the Bible says.
We have several groups throughout the town - if you'd like to join a group drop a message in the box below and we'll be in touch with the details of a local group.