Safeguarding Policy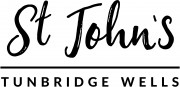 Formal Safeguarding Statement
The Parish of St John's, Tunbridge Wells, is committed to implementing the House of Bishops' safeguarding policies and good practice guidance. 
A formal statement to adopt the House of Bishops' "Promoting a Safer Church; safeguarding policy statement" was agreed and signed by the Parochial Church Council and Churchwardens.
A copy of the House of Bishops safeguarding policy is available here.