Safeguarding Policy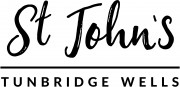 Formal Safeguarding Statement
The Parish of St John's, Tunbridge Wells, is committed to Safeguarding Children, Young People, Victims/perpetrators of Domestic Abuse and Vulnerable Adults. 
The PCC has adopted the Church of England's policies and best practice on safeguarding which can be found here on the Church of England's website.
A formal statement to adopt the House of Bishops' "Promoting a Safer Church; safeguarding policy statement" was agreed and signed by the Parochial Church Council and Churchwardens. A copy of the House of Bishops safeguarding policy is available here.
Our Parish Safeguarding Officer is Naomi, who may be contacted via the church office or by .