Growth Groups
Growth Groups are a vital and integral part of church family life. All church members are strongly encouraged to join one. There are a few different forms:
Men's Growth Groups meet in the evening, at various times each month in a member's home.
Women's Growth Groups are held on Wednesday morning (with creche) with other groups meeting on Tuesday afternoon and Thursday morning.
Growth Groups at Home, which are mixed groups, meet on various evenings in church members' houses all over Tunbridge Wells and the surrounding areas. To join please .
Bereans (18-30s) meet on Wednesday evenings.
Recommended Study Books
Many groups choose a study guide to accompany one of the current sermon series. 
There are guides on the Apostles' Creed and the Five Solas, which can be used at any time.   Individual chapters stand alone, so can be selected for a fill-in week or two between other series.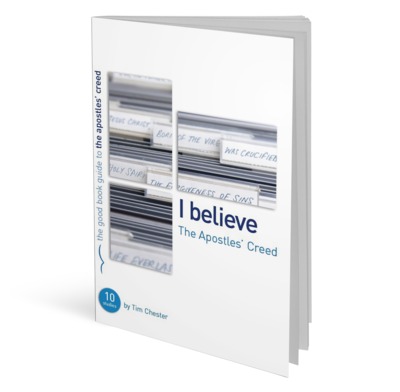 I believe: The Apostles' Creed
Tim Chester (10 studies) - Good Book Guide
This Good Book Guide aims to fill out the content of the short statements of this creed which are so familiar to us. In ten studies, it shows how they are derived from the Bible - the teaching of the apostles - and what the significance of this momentous formula is for our daily lives.
One group is already using this book. It has led to to a deeper appreciation of God's nature and goodness.   It includes a leader's guide.
Available from the Good Book Company - £2.99 or less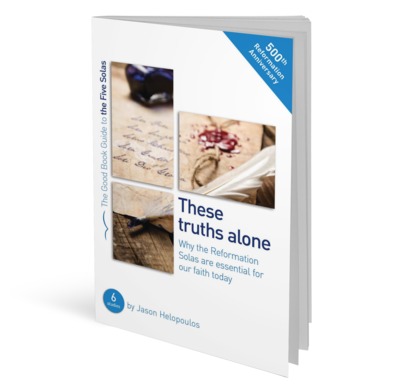 THE FIVE SOLAS: THESE TRUTHS ALONE
Jason Helopoulos (6 studies) - Good Book Guide
Why the Reformation Solas are essential for our faith today. 

500 years ago the Reformation transformed Europe by the rediscovery of five key Bible truths. Summarized as the Five Solas, they set the church on a renewed path of faithfulness.  These are by Scripture alone, by Christ alone, by grace alone, by faith alone, glory to God alone.
Available from the Good Book Company - £3.39 or less
Virtual Library
Completed study material, where the media cost is significant, is being offered to other groups on loan. Please contact the church office if you would like to be put in touch with the owner of the resource. Other titles will be added when available.

Six Steps to Loving Your Church
A stimulating video-based course for small groups that will help people to change their whole mindset about church.
DVDs and a limited number of workbooks are available to borrow.
The Gospel in Life
Tim Keller 
DVDs and a limited number of workbooks are available.