GLOBAL CAFE
Welcome to the UK! If you have just arrived from overseas or have been here for a while we would love to welcome you at Global Cafe. 
Email: globalcafe@stjohnstw.org if you have any questions.
MID AUTUMN FESTIVAL
We have an Mid Autumn Festival themed event for Cantonese speakers on Saturday 7th October 4-6pm. Come and make friends, enjoy Chinese refreshments, and hear from the Bible about the ultimate family reunion (with activities for all ages). See the flier for more information. To book use this link: https://forms.gle/8JQTMQZ2SFX9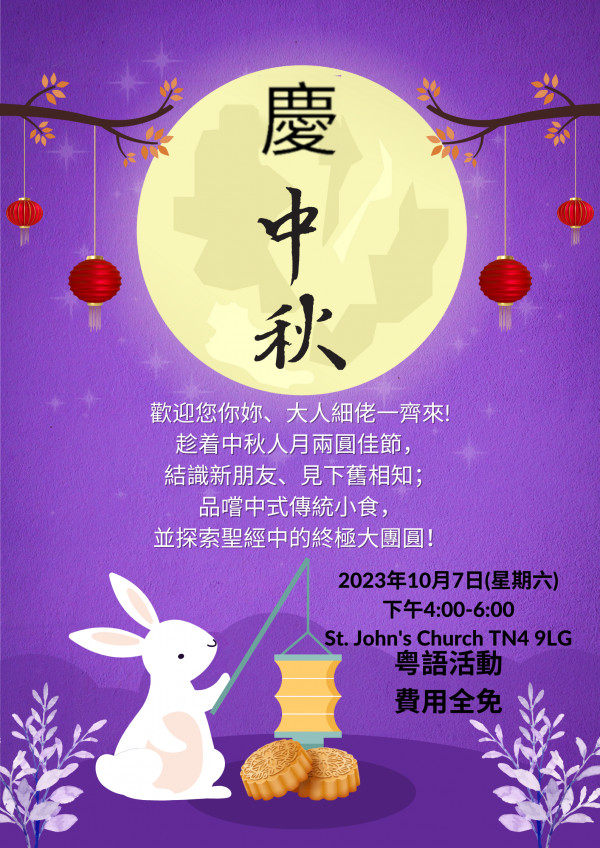 Our next Global Cafe event is on Tuesday 17th October.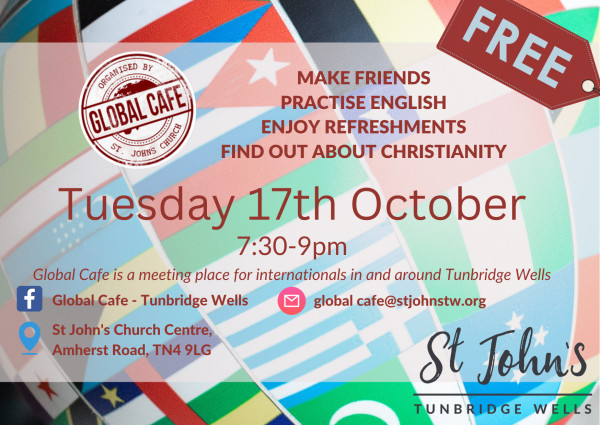 GET IN TOUCH
Jonny and Ruth Pullar run Global Cafe.  If you have any questions then they would love to hear from you. You can get in touch by filling in the form below: