Women's Ministry
As a part of the wider church family, our women's ministry seeks to know Jesus better and make Jesus better known.
This happens in many ways, as we all encourage one another and share God's Word with one another on Sundays, in small groups and throughout our day to day lives.
This also happens through a number of events we enjoy together: a women's breakfast, a weekend at home/away and a Christmas evening.
Women's Weekend Away 2023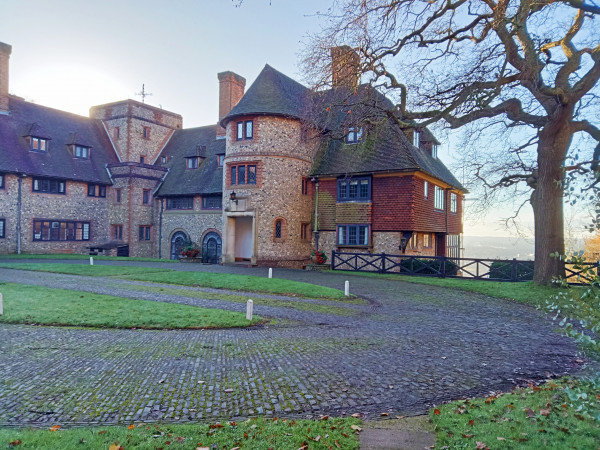 It is a joy to spend time together as Christian sisters around God's Word. This year we'll be delving into the book of Job with our speaker Carrie, who is a part of our church family. In our teaching sessions we'll have time for singing, prayer and reflection too. A much valued part of our weekend is also time in small groups, thinking over God's Word and praying together.
There's also lots of time to get to know one another more with the weekend fully catered, and also plenty of time for chat over hot drinks. There will be opportunities to go on walks, enjoy craft making, or simply enjoy time out to rest and relax.
6pm Friday 10th - 2pm Sunday 12th March
We do hope you are able to join us!
*Saturday day spaces are now fully booked and the waiting list for that is full. There are still plenty of residential spaces available.*
Book Now

Full balance to be paid by Sunday 5 March. There are bursaries available to help with cost. Please contact in the church office for more details.

Women's Bible Studies
These are for St John's women of any age and stage of life. We meet weekly during term-time to study the Bible, encourage each other and pray. Our aims are to know Jesus better and to make him better known. 
Some women's groups meet in the daytime: on Tuesday afternoons (2pm - 3.15pm), Wednesday mornings with creche provided (9:45am-11am), and Thursday mornings (10.30am - 12 noon). 
There is also an evening women's group which meets on zoom on Wednesday evenings (7:45pm to 9pm).
For more details contact Jenny Williams using the form below.