Booking for Sundays
Welcome to the St John's Sunday meeting booking form! 
Please note: Bookings for each Sunday will open at 5pm on Wednesday, and close at 3pm on Friday. If you are on the waiting list for one Sunday, you will receive a priority booking email on a Monday to allow you to book before general bookings open.
We're pleased that we are able to continue to meet physically in the Church building on Sunday mornings. However, in order to maintain social distancing, we will need to limit the number of people attending each meeting. Therefore, we are asking that you book before you arrive. We will store your contact details for 21 days to assist with NHS Test and Trace; this data may also be used to help with the administration of our Sunday gatherings, but won't be used for other purposes.
Remember: in line with Government guidelines please do not book if you or anyone in your household have any Covid symptoms, or have been asked to self-isolate by NHS Test and Trace. We also recommend that those who are clinically vulnerable (eg over 70) should be extra careful, and those who are clinically extremely vulnerable join us online but not in person. Please click here to watch online.
Please note that face coverings are mandatory unless you are exempt.
Please do take a few minutes to watch our "Returning to the church building" video: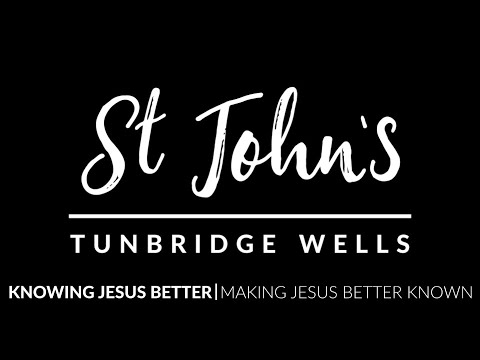 Please contact the if you have any questions.
Frequently Asked Questions
Do I need to book?
Yes, we are asking you to book in advance, as capacity is limited by social distancing. We also need to collect details to assist with NHS Test and Trace.
Will I be able to attend every week?

Unfortunately our capacity will be severely restricted by social distancing requirements, so until restrictions ease or we are able to create any extra capacity, we expect people to be able to attend alternate Sundays.
Is there any advantage to joining the waiting list?
If all places for this Sunday have gone, we strongly encourage you to join the waiting list; not only does this mean we can invite you should a place become available, but you will receive priority booking for the following Sunday.
What if I am unable to attend? Can I watch online?
What are the rules on socialising before and after church?
Please follow Government guidelines
 at all times; please note that currently social interaction during your visit (including outside on church grounds) is only allowed within your household/support bubble.
Do I need to wear a face covering?
What do I need to bring?
Please bring a face covering, a Bible, and a notebook and pen if you wish to make notes. You may wish to print the sermon notes in advance, by downloading from the
video stream page
or the latest version of Church Family News.
What procedures do I need to follow?

Please aim to arrive at least 20 minutes early, to allow time for everyone to wash hands and enter the building.
Please follow instructions from the car parking, welcome and staff teams. The main car park will be available to use but capacity on the drive next to the green will be reduced. If possible, please do consider walking or cycling to church.
Entrance for our Sunday gatherings will be by the north porch (the big doors by the green); please queue on the green, and observe the markings to maintain social distancing.
You will need to put your face covering on as you enter the church building, and there will be handwash stations to wash your hands.
A member of the welcome team will show you to a seat. The chairs will be arranged in rows of 5; each row of 5 can safely accommodate 2 individuals sat at either end, or a household of between 2 and 5.
Please follow the service leader's instructions for departure.
What provision is there for youth and children?
Mini-Ark (2-4yrs) is in the basement (Culverden) from 10.20am

The Ark (4-11yrs) in the Church Centre, 15 or so minutes into the service
Families with children under the age of 2 can watch the live stream in Amherst
Youth notes will be available to download from the video stream page

Rock Solid (school years 7-9) runs on Sundays from 4.30-5.30pm during term time.
Engage (school years 10-13) will return to Friday evenings from May (6.30-8pm).
Will the toilets be open?
Yes.
What should I do if I feel unwell whilst I'm at church?
Please head to Reception for advice, being particularly careful to socially distance.


Will the church be clean?
Yes, our contract cleaners will be cleaning the church regularly.
Will I be allowed to sing?
No, unfortunately at this time government guidelines do not allow the congregation to sing; we are allowed to have a singer or small choir singing from the front.