Wine Tasting Evening
The wine tasting evening is on Thursday 23rd September at 7.30pm. The tickets cost £15 each.
During the evening there will be the opportunity to sample three high quality sparkling wines with a light supper of cold meats, cheese and bread.
The evening will start at 7.30pm and end at 9.00pm approx and will include a short Gospel based talk aimed at encouraging non-Christians to investigate further.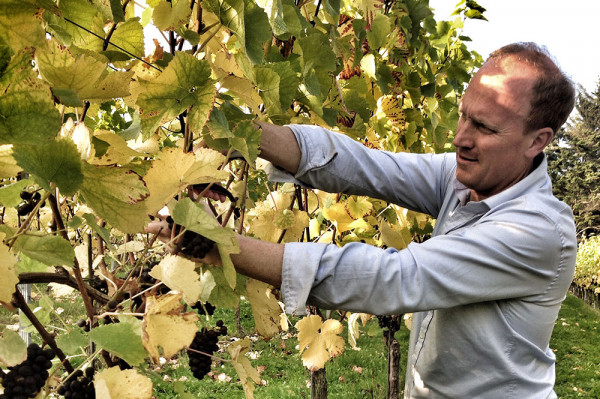 Henry Warde's family have owned the Squerryes Estate, Westerham for almost 300 years.  In 2006 Henry planted the Squerryes Vineyard with his father John and has spent the last 15 years making wine and developing the Squerryes brand.  Squerryes has won numerous awards, most recently recognised as being one of 50 top wines globally in the Decenter Awards.  
The family motto is 'licet esse beatis' which translates permitted to be joyful.  Henry will be exploring how joy is central to everything at Squerryes, and the true joy of knowing Jesus.